Innovate. Design. Deliver.
We Are Applied Biosensors
---
At AB, our mission is to provide our customers with comprehensive, high-quality solutions that improve productivity and process reliability which results in superior bio-manufacturing and life-science products.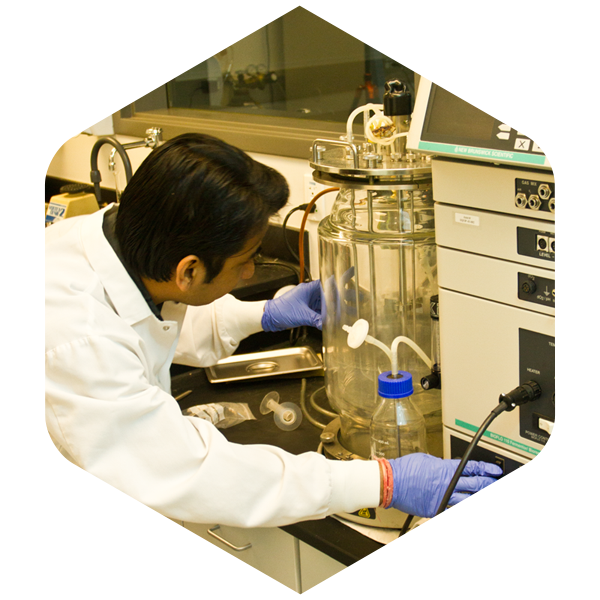 Our Story
Applied Biosensors (AB), LLC was founded as a spin-off from the University of Utah, Salt Lake City. The company was founded to commercialize decades of research on polymer based, low-cost multi-analyte biosensors. Through these biosensors, AB currently addresses the critical need for single-use sensors used in bio-manufacturing.
Our multidisciplinary team is well positioned to guide our company through the startup process to ultimately reach success. AB is aspiring to be the world's leader in the industry of 'continuous biochemical monitoring' with a revolutionary technology that is simple yet robust. 'Smart' polymers on an array of micro-transducers constitute a standard sensing platform that will be supplied to multiple markets starting with ones that have low regulatory barriers.